Red Nose Day 2021
Friday 19th March is Red Nose Day
We are inviting all pupils to come to school wearing red or dressed as their favourite super hero this Friday to raise awareness for Red Nose Day!
We are asking all families to make their donation directly to Comic Relief via the below link:
https://donation.comicrelief.com/
We are not able to take any cash donations in school.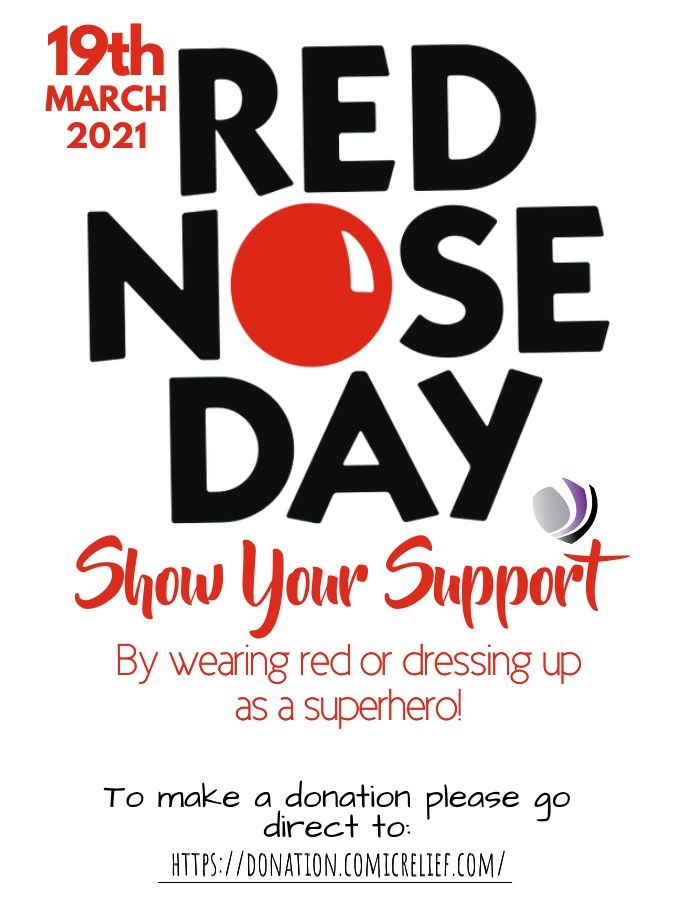 We can't wait to see all of your brilliant outfits!