5 Minutes with Mrs Taylor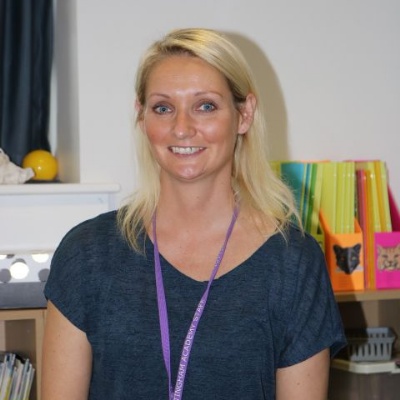 We are very proud to have wonderful teachers at Nottingham Academy providing outstanding teaching and learning opportuinites for our pupils. To celebrate World Teachers Day we had a chat with Assistant Principal, Mrs Taylor to learn a bit more about her.
How long have you been a teacher?
Almost 20 years!
Have you had any other jobs?
Many, including working in McDonald's when I was much younger, and I also lived and worked in Toronto and worked in International banking for the Royal bank of Canada.
What is the best thing about your job?
Seeing the children every day and helping them progress in many ways - also that every day is different.
What is the most challenging aspect of your job?
Getting to the end of my do list!
What did you want to be when you were little?
I've always wanted to teach since about the age of 12. My mum was a childminder for many years as I grew up and I think this is where I developed my love of working with children.
What are your favourite hobbies?
I attend a ballet class once a week. I love to read, mainly fiction, and I also love to travel and see different places.
Do you have any pets?
I have a tropical fish tank, which also includes two razorback turtles.
What's the most exciting thing you have done this year?
I recently got married and my husband and I went on honeymoon to Tanzania in the summer. We spent 6 days climbing Kilimanjaro. It was hard work and I had to train very hard for it before hand, but it really taught me about the importance of persevering with something, even when something is really tough, to never give up and keep going!