"We're planting 400 trees!"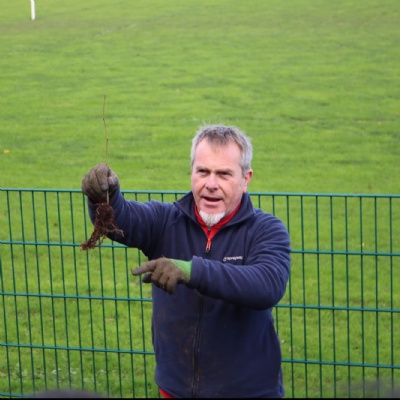 Nottingham Academy Primary have been given over 400 trees by Woodland Trust!
Today we were visited by the Woodland Trust, they have given Nottingham Academy over 400 trees of varying species to plant in our surroundings.
It was a very cold day today so all the pupils on the Greenwood Road site watched a planting demonstration from the Woodland Trust. When the weather is a little warmer we will all plant the trees along the fence so that it creates a hazel bush and we may even be able to forage some hazel nuts in a few years! The children paid careful attention so thay all know what to do when it is time to plant the trees.
The Wildlife Trust give away trees to schools and community groups across the UK every March and November (to coincide with tree-planting season) to help to improve school grounds and encourage more wildlife.
The children were amazed at how small the roots were, but we learned how they will spread under the ground to make the trees stable and to help them grow. They also learned about tree guards and how they protect the saplings until the trees are big enough to grow without support.
Nottingham Academy would like to thank the Woodland Trust for the trees and their help this morning. Another great outdoor adventure for our pupils!