Cash for Christmas!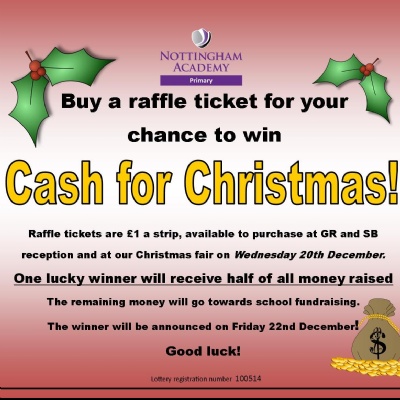 Win a cash prize this Christmas!
Nottingham Academy Primary presents 'Cash for Christmas' our Christmas raffle where you could win a cash prize!
Tickets are now on sale from Greenwood and Sneinton Boulevard reception, tickets are £1 for a strip and you can also purchase them from the Christmas Fair on Wednesday 20th December. The draw will take place and winner notified on Friday 22nd December.
The winner will take home half the proceeds from the raffle with the other halp going towards supportin the wide range of school trios Nottingham Academy organises, which support learning and provide our pupils with some wonderful experiences.
Lottery registration number 100514