Christmas Fair Wednesday 20th December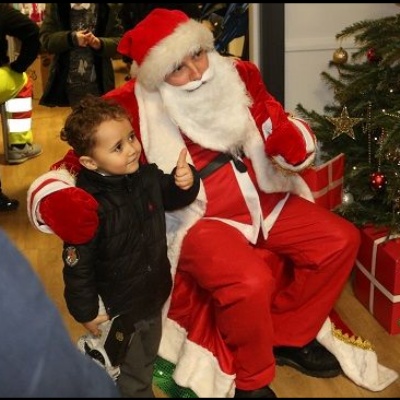 Nottingham Academy's legendary Christmas Fair takes place at the Greenwood Road Primary site, Wednesday 20th Dec from 2.30pm.
Join us for our Christmas Fair next Wednesday. The event starts with a wonderful carol concert, where year 2 and 3 will sing on the steps in the playground. They have been practising hard and have lots of songs to perform.
After that the fair will open at 3pm and there is so much to take part in:
Browse in Mrs Gospels Book Shop.
Buy some of the amazing Christmas items the children have been making.
Donate to the St Anns and Sneinton Food Store, who will be collecting toiletries and non perishable foods for people in need in our local community.
Enjoy a range of parent stalls in the secondary dining hall, last year stalls ranged from cupcakes to currys!
See a performance from the Academy Choir at 3.55pm.
See Santa and have your photo taken with him.
Enjoy festive cheer!
Here are some of the beautiful Christmas items the children have been making to seel on Wednesday!