Merry Christmas and a Happy New Year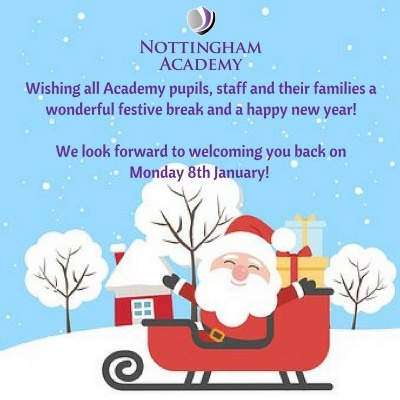 Nottingham Academy wish all our pupils an enjoyable restful festive break
Nottingham Academy will close for the end of term tomorrow, Friday 22nd December. We will reopen on Monday 8th January 2018.
This term has been full of activity, from Egyptian days and Victorian days to Panto visits and Willy Wonka performances. Our newsletter will be sent out today and tomorrow. We hope you enjoy reading it and seeing all the photos of this term's activities.
We hope that you will enjoy a fun festive break and their are many community activities taking place to take part in. See the link below for more information.
Once again thank you for your continued support, wishing you a merry Christmas and a Happy New Year.