Authors - Summer
Every half term each year group will be learning about a different author. Here are the authors for the Summer term. Click on the authors name to learn more about them.
Julia Donaldson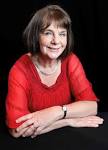 Super facts about Julia Donaldson
1) Julia decide to be a writer on her fifth birthday, her father gave her a very far book called "The book of a thousand poems"
2) She has written 193 books.
3) In 1993, one of her songs, "A Squash and a Squeeze" was made into a book. Before that she just wrote songs for children's television.
4) She used to memorise poems as a child and it means a lot to Julia when parents tell her that their child can recite one of her books.
5) She used to go busking and her favourite song was about pasta.
Julia Donaldson was the Children's Laureate from 2011 to 2013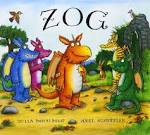 Jill Murphy


5 facts about Jill Murphy
From a very early age she was drawing and writing stories. "My earliest memory (my mum tells me I was two), is sitting on the kitchen floor surrounded by sheets of drawings." By the age of six she was stapling her own little storybooks together.
At only eighteen she finished her first novel, The Worst Witch, which was based heavily on her own experiences at school. It was published when she was 24.
If Jill could travel back in time she would like to back to the time of dinosaurs.
Her favourite smell is honeysuckle!
Her favourite children's book is The Sword in the Stone by T.H. White.
Jill Murphy won the Nestle Smarties Prize and the Sheffield Children's Book Prize for The Last Noo Noo.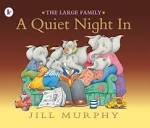 Anthony Browne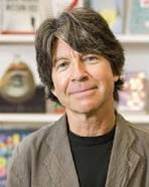 Facts you might not know about Anthony Browne
He loved art and would spend hours drawing with his beloved father. He says of his father, "He was an unusual man – outwardly strong and confident, but also shy and sensitive – a bit like the gorillas I love to illustrate now.
After college he painted the insides of people's bodies for medical textbooks.
Gorillas feature in many of Anthony's books.
His book Gorilla began life as a picture on a birthday card.
He wore short trousers until he was fifteen.
His book The Tunnel was inspired by a very frightening tunnel he and his brother used to go down when they were boys.
Guess what?
When he was a boy, he wanted a real trumpet for his birthday, but he got a toy plastic one instead. He says his book, Gorilla, was partly based on that experience.
In 2000 Browne was awarded the Hans Christian Andersen Medal, an international award given to an illustrator for their body of work. This prize is the highest honour a children's writer or illustrator can win and Browne was the first British illustrator to receive the award.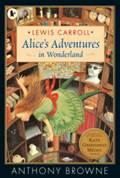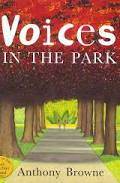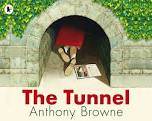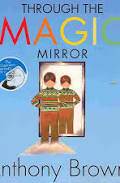 Jacqueline Wilson


Some amazing facts about Jacqueline Wilson
Jacqueline Wilson was born in Bath in 1945 and was writing stories by age 7. She was called Jackie Daydream at school, a name she later used for her autobiography.
She wrote 40 books before becoming successful.
Wilson replies to every fan letter she receives. She swims every morning before breakfast, and sometimes writes at the kitchen table or in an armchair.
Jacqueline Wilson has sold over 35 million books in the UK, making her one of the most popular of children's authors. In 2004, her books were the most borrowed from Britain's libraries.
Wilson likes to wear lots of large rings and to dress in black clothing. She has about 15,000 books in her home and likes old fashioned toys, such as dolls and rocking horses.
Jacqueline has won loads of awards, including the prestigious Children's Laureate 2005-2007, two British Book Awards Children's Books of the Year for Girls in Tears and The Illustrated Mum, and the Guardian prize for The Illustrated Mum. In a poll to find the Nation's Favourite Children's Book Double Act was voted 10th and was the only contemporary title in the top ten.




David Walliams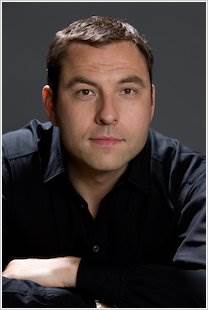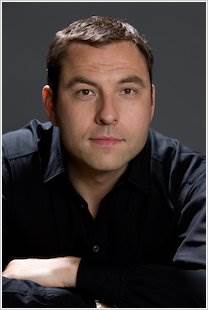 10 facts about David Walliams
David swam 140 miles down the River Thames to raise money for Sports Relief. During his Thames swim David rescued a labrador dog that had fallen into the river!
His career in showbiz began when he was 24 years old and wrote The Ant and Dec show.
David's literary idol is Roald Dahl
His role model is the fourth Doctor in the Doctor Who series.
In 2010, David cycled from one end of Great Britain to another for Sport Relief.
One of his favourite chocolates is Maltesers.
His real name is David Williams but he takes the stage surname Walliams.
He was a Navy cadet in school because he liked the uniform
David's sister used to dress him up in girls clothes when he was little.
His first children's book, The Boy in the Dress, was published in 2008.
David Walliams has twice won Children's Book of the Year at the National Book Awards, for Ratburger and The Demon Dentist, along with many regional prizes including the Sheffield, Doncaster, Stockport and Lincolnshire Young People's Book Awards.





Suzanne Collins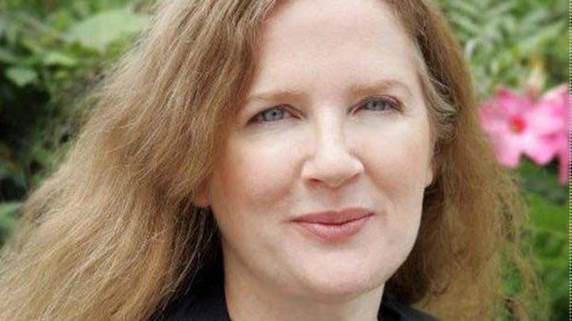 Facts about Suzanne Collins
Suzanne Collins comes from a military family. Her father served in Vietnam when she was a child and he went on to make lieutenant colonel, her grandfather was gassed in World War I and her uncle was injured in World War II.
She lives with her family in Connecticut.
She is married to an actor called Cap Pryor, and they have two children.
Collins completed a MFA in dramatic writing at New York University.
She worked for Nickleodeon on several shows, including: Clarissa Explains It All and The Mystery Files of Shelby Woo.
When Charlie McButton Lost Power is the name of the picture book she wrote in 2007.
She was named by Time Magazine as one of the most influential people of 2010.
Suzanne Collins has won many prizes and plaudits for The Hunger Games trilogy, including the 2010 Red House award, and the Silver Inky Award in Australia.