Career Mark Award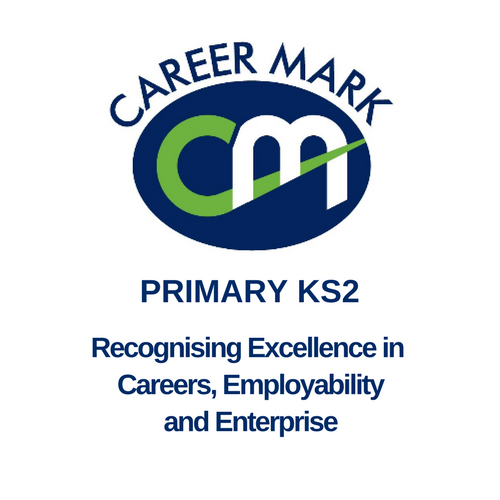 Nottingham Primary Academy has achieved the Career Mark Primary award by the National Quality in Careers Standard Awarding Body.
The national award recognises excellence in careers, employability and enterprise in key stage 2.
Nottingham Primary Academy is one of a few primary schools in the country to have achieved this award to date.
As part of the assessment process, the assessor spoke to a group of year five and six pupils. The assessor was effusive in his praise of the children and their forward looking ideas and high-level thinking skills.
Over the past few years, Nottingham Primary Academy has been fortunate to enjoy a wide range of visitors to the academy. Visitors have spoken to pupils about their jobs, skills, career paths, gender stereotyping, how they deal with challenges and setbacks and how the subjects they learn in school will help them throughout their lives. Pupils have practised key skills and learned many new things from participating in activities provided by visitors.
During this time, we have also continued to strengthen our well-established links with the University of Nottingham and Nottingham Trent University.
In conjunction with our work on core values, pupils have been learning about careers and employability skills in their lessons. They have been exposed to lots of new vocabulary and many pupils have said their aspirations have broadened.
Nottingham Primary Academy was awarded the Career Mark in November 2018.