English
Literacy skills and the teaching of reading, writing, handwriting, spelling and grammar are central to all learning here at Nottingham Primary Academy.
Literacy is taught with a strong cross-curricular focus and links with topic areas of learning such as history, geography and science.
Writing has a purpose for our children and they write for meaning with an end goal of performing to an audience.
Our children's books and work on display reflects the hard work and strong focus on literacy at the Academy.
Reading
Our vision for reading – We read to Succeed!​
We want reading to be fundamental and at the heart of what we do – having a culture of it being cool to read.​

To be able to read fluently and comprehend texts regardless of children's circumstances. ​

To be exposed to, and to know how to access, a wide range of highly captivating texts.

To have a genuine love of reading, for purpose and pleasure, which will extend and stretch their ability to learn independently and equip them for their future.​

To be able to communicate effectively and be articulate by expanding their vocabulary.
Help your child read at home

We want to encourage a genuine love of reading and believe that this will extend and stretch our children's ability to learn across the whole curriculum.
A love of books, words and reading for the simple pleasure of it, we believe, is vital for children to become life-long learners.
As such, every class places a high emphasis on 'Reading for Pleasure' each day where books are read together, discussed and enjoyed as a group.
Here are our top tips to help parents encourage even the most reluctant child to develop a love of reading:
Make time to read
Let your child choose what to read
Explore different reading materials
Get the whole family involved
Bring stories to life
Create fun reading challenges at home
Be positive
​​​​Be a reading role model
Have a look at our video as well for more useful hints and tips!
Reading with your child at home as often as you can is one of the best things you can do to support your child's learning. Click on the links below for useful websites giving you more information and ideas about reading with your child.
The National Literacy Trust's Words for Life website is packed full of information, advice and resources for parents to help develop children's language and communication skills from 0-11 years.
BookTrust's Bookfinder helps parents find the perfect book for their child, according to age and interests.
BookTrust's best books for children guide lists the top 100 books for children to read before they're 14.
The National Literacy Trust's Literacy Apps website is a handy guide for parents with tips on how to get the most out of apps that help young children learn communication skills.
Find stories and activities from popular CBeebies shows to boost your child's literacy skills.
More useful websites: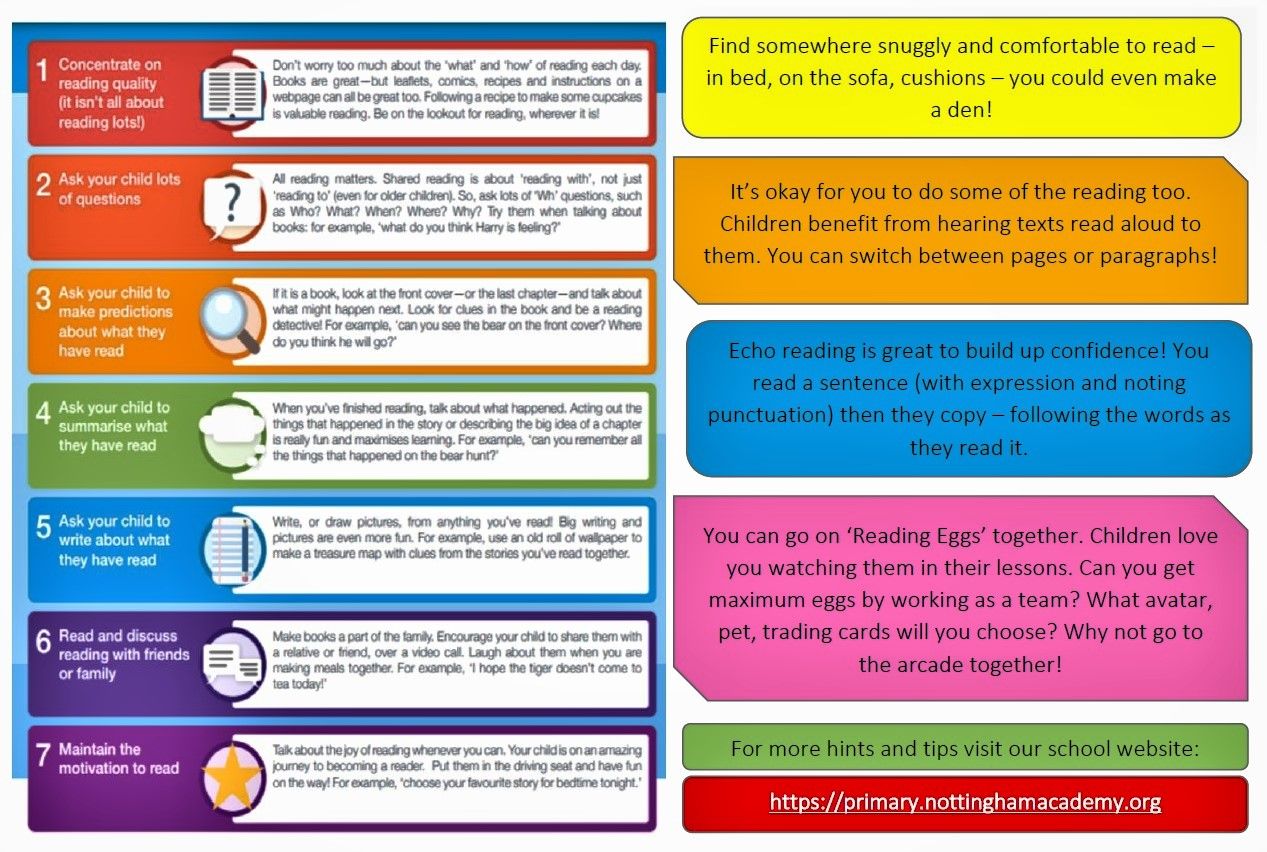 We are also launching our Virtual Library for all of our families to access from home. Simply click on the link of your chosen book to get access to some amazing stories. Thanks to the Marine Academy and alittlebutalot.com for the material to support in making this. We will continue adding to this resource so keep checking back for more ideas!
Reading in lessons

We want to encourage a genuine love of reading and believe that this will extend and stretch our children's ability to learn across the whole curriculum. A love of books, words and reading for the simple pleasure of it, we believe, is vital for children to become life-long learners. As such, every class places a high emphasis on 'Reading for Pleasure' each day where books are read together, discussed and enjoyed as a group.
Whole class books
Each class has a whole class book which is read at least three times a week. This is time for children to enjoy books together with their teacher while providing language rich experiences and opportunities to develop vocabulary and comprehension skills.
Books being read by each class are displayed outside every classroom.
Book Club
Nottingham Academy Book Club runs at events at the Academy throughout the year. All the books are brand new and are a fraction of the recommended retailers price (RRP).
The book club is usually held in the dining room with books ranging from £1 to £3. A wide range of popular children's books are stocked including:
Roald Dahl
Horrid Henry
Dork Diaries
Jacqueline Wilson
Activity Books
Fiction and Non Fiction
Look out for the Book Club at Parents Evenings, the Christmas Fair, Summer Fair and lots more events, a letter will be sent home with pupils to let you know which events you can buy books from.
Whole class reading
Whole class reading takes place from year 2 - year 6 on a daily basis. Texts chosen by each cohort are age related and where possible linked to the curriculum or the year group's half termly author. A mixture of short texts and chapter books are used covering a wide range of genres.
During these lessons ,children have the opportunity to listen to the texts being read by the teacher, read the text aloud to the class, read to the teacher and to read with a partner. Teachers plan and model activities covering the different reading skills, followed by children having a go at answering a range of questions and activities independently or with support. There are lots of opportunities to discuss new vocabulary and for children to discuss their opinions about what they have read. Visual icons are used for display and in lessons so the children are clear on the skill they are learning.
Reading fluency
We think it is important that children have the ability to read a text accurately, quickly, and with expression. Fluency is important because it helps children to recognise and understand text. When fluent readers read silently, they recognise words automatically. They group words quickly to help them gain meaning from what they read. Fluent readers read aloud effortlessly and with expression. Their reading sounds natural, as if they are speaking. To help children learn how to become a fluent reader they follow the 6 Ps when reading.
| | |
| --- | --- |
| Pitch | Vary your voice in tone, pitch, and volume |
| Power | Emphasising key words to reflect the meaning of the text. |
| Punctuation | Long pause for a full stop. Shorter pause for a comma. |
| Pause | Raised tone for a question? and ! Adhering to (); ...etc |
| Pace | Reading smoothly with a strong rhythm (not too slow or too fast and without having to self correct) |
| Passion | Clear expression appropriate to the text type. |
Reading searchlights
During any reading activity, children throughout the school use a reading skill hand to remind them of all the different strategies they can use if they come across a familiar word or phrase.
• Use pictures: look for visual clues to work out what the word is.
• Before and after: read the sentence before the unknown word and after to see if they can work out its meaning.
• Think about the text: thinking about what type of text it is
• Break it up: look for words within words, prefixes and suffixes
• Sound it out: using phonetic skills to decode the word
Focus Authors for each year group
Each year group has an author of focus for every half term. The purpose of this is to broaden the authors and illustrators children are exposed to and encourage children's reading for pleasure. Books from these authors are shared as class reading books and may be part of literacy and reading curriculum. At the start of the half term children research the author and their books and produce a poster for display.
Reading competitions
We have lots of opportunities to enter competitions related to reading, and reading events see the links below to read about recent competitions.
Libraries and Learning Zones
Across the school there are lots of inviting places and spaces for children to find a wide variety of fiction and non- fiction books. There are library spaces across the school for all year groups to use and every classroom has a comfortable reading zone where children can choose a book to enjoy.
Writing
Our vision for writing​:
To be able to adapt their writing to real purposes and have a capacity to convey meaning to a range of audiences.​

Develop their powers of imagination, inventiveness and critical awareness.​

To have the skills to plan, draft edit and proof read, on paper and screen..​

To be confident in communicating effectively and articulately through the vocabulary and grammar they use.​

To enjoy writing and have a love of words and their meaning
Handwriting

This year, as an Academy, a main development focus is handwriting and specifically the use of cursive script.
What is cursive script?
Cursive script is a style of handwriting that has an entry stroke, which starts from the line.

The benefits of teaching cursive script are:
It helps children to be clear, fluent and legible writers.
Having a lead in stroke avoids confusion about where to begin letter formation.
It has proven beneficial for children with poor hand control and also dyslexic children.
The pencil does not often need to be lifted from the page, which also reinforces spelling patterns and phonics.
Because of the flow that cursive provides, writing soon becomes quicker and easier.
How do we teach cursive?
When your child first comes into school, they will learn to form every letter with an entry stroke and an exit stroke. Children are taught that every letter starts on the line. You can support your child at home by encouraging them to trace over handwriting on a regular basis. Using coloured pens, chalk, paint, a sports water bottle, or even using a toy car can help make the activity really exciting. In addition, finger painting, or using sand can also be an engaging way to start young children off with the formation of these types of letters.
Constant repetition is the key, emphasising entry and exit strokes. The advantages of using this style is that you can quickly see when your child is forming letters incorrectly- such as when a child starts the forming at the bottom and moves clockwise, rather than anti-clockwise. As the children progress through the school, they begin to move away from forming single letters, and move on to joining letters within words and then later on, focusing on fluency, speed and adopting a style.
When helping your child at home, the following points will help you.
Always start forming letters from the line
'Tall letters' will almost touch the line above (b, d, f, h,k,l)
'Middle letters' are all the same height and stop at the middle point of the line. (a,c,e,I,m,n,o,r,s,u,v,w,x,z)
Some letters stretch down below the line. The top of these letters touch the middle point. (f,j,p,q,y)
Capital letters never join the rest of a word.
Ensure your child is holding their pencil correctly.
Make sure your child is sitting on their chair properly.
Sometimes having the paper tilted at an angle can help.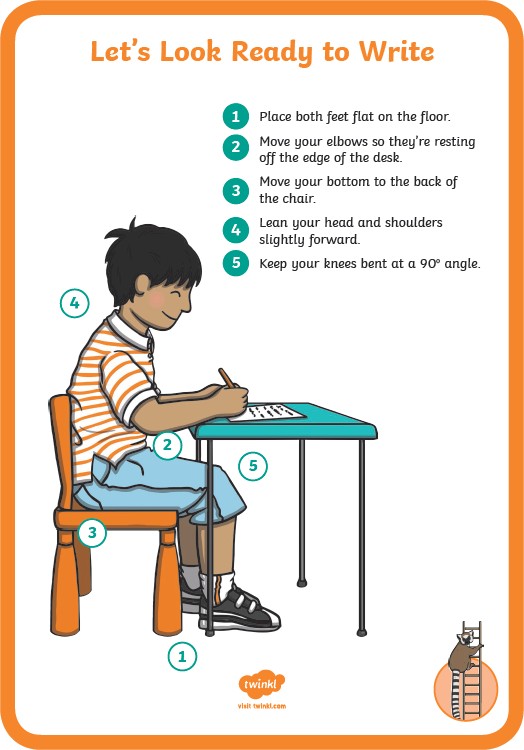 Examples of each letter using cursive script: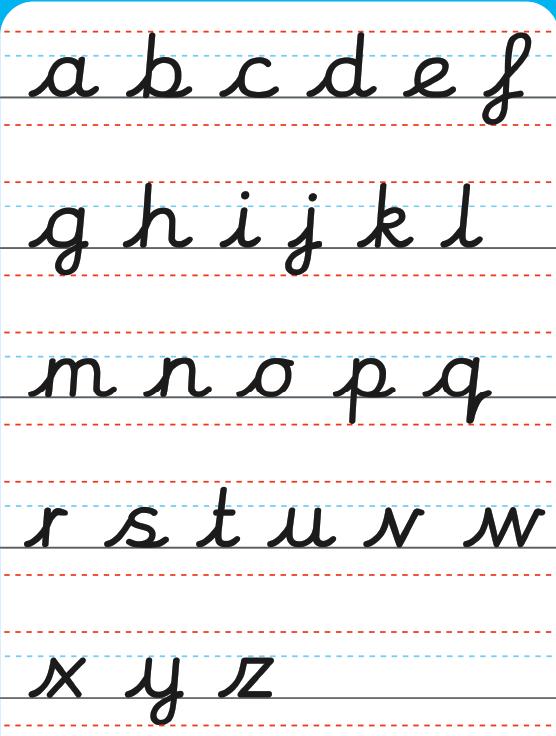 Spelling
Spelling is a very important part of the curriculum at Nottingham Primary Academy.
We have put together some useful tips to help your child with their spelling at home.
Poetry at Nottingham Academy
We think poetry is fabulous because...
Research shows there is a strong link between early rhyme and success in reading and spelling​

It can create a rich storehouse of memorable metaphors, language, images, rhythms and movement. ​

Children love to revisit and recite well known poems, just like they do when they sing.​

It builds up their confidence when speaking aloud and in front of others​

Poetry helps by teaching in rhythm, stringing words together with a beat helps cognitive understanding of words and where they fit.​

They can be used to learn about different cultures, religions, places – and help to teach empathy by understanding other's feelings. us to share our emotions - they can be funny, serious, sensible, nonsense, reflective or sad.