House Teams
House Team Leader Board
| | |
| --- | --- |
| Bridge House | 260 points |
| River House | 190 points |
| Castle House | 180 points |
| Windmill House | 190 points |
What are the house teams?
All of the children at the Nottingham Academy are part of a house team. The children have many opportunities to participate in different sporting activities aiming to earn points for their house. At the end of the year all the children in the team with the most points share a prize!
Our teams are named Bridge, River, Castle and Windmill after some of Nottingham's most famous landmarks.
House update 10th November 2016
Year 1 Multi Skills Event
Just before half term Year 1 took part in a house multi-skills competition. The children took part in games which required them to balance, throw, jump and run with the intention to earn some points for their house team. The children had lots of fun and all managed to earn points through the efforts. There was a winner though and this time it was Castle House who earned 40 points for their house team. Well done to everyone who took part and to Mrs Mehmood and Miss Conlin who ran the event.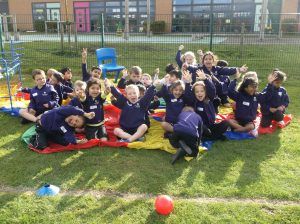 House update 7th October 2016
The house events have begun!!! The children in year 5 and 6 have already taken part and in the coming weeks we have events planned for Year 1,2 and 3!
As things stand we have Bridge leading the way but at this early stage the scores are all really tight.
Mr Staszkiewicz