Reading for Pleasure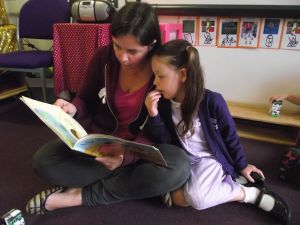 We want to encourage a genuine love of reading and believe that this will extend and stretch our children's ability to learn across the whole currciulum. A love of books, words and reading for the simple pleasure of it, we believe, is vital for children to become life-long learners. As such, every class places a high emphasis on 'Reading for Pleasure' each day where books are read together, discussed and enjoyed as a group.
In addition to this we have a series of Reading Clubs and opportunities for parents to come and read with your child in school. Last year we ran a 'Read, Write, Recite' club working together with some of our teachers to practice reading stories out-loud, performing them and filming them to share with the other children in our school.