Reading for Pleasure
We want to encourage a genuine love of reading and believe that this will extend and stretch our children's ability to learn across the whole currciulum. A love of books, words and reading for the simple pleasure of it, we believe, is vital for children to become life-long learners. As such, every class places a high emphasis on 'Reading for Pleasure' each day where books are read together, discussed and enjoyed as a group.
Whole Class Books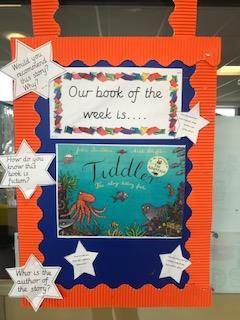 Each class has a whole class book which is read at least three times a week. This is time for children to enjoy books together with their teacher while providing language rich experiences and opportunities to develop vocabulary and comprehension skills.
Books being read by each class are displayed outside every classroom.
Focus Authors for Each Year Group
Each year group has an author of focus for every half term. The purpose of this is to broaden the authors and illustrators children are exposed to and encourage children's reading for pleasure. Books from these authors are shared as class reading books and may be part of literacy and reading curriculum. At the start of the half term children research the author and their books and produce a poster for display. Click here to read more about this terms authors.
Year 1

Andy Stanton
Claire Freedman
Shirley Hughes

Year 2

John Burmingham
Francesca Simon
Linda Sarah/ Benji Davies

Year 3

Year 4

Jeff Kinney
Helen Creswell

Year 5

Moris Gleitzman
Michael Morpurgo

Year 6

Malorie Blackman
Philip Reeve
Anthony Horrowitz
Carol Anne Duffy
Reading Competitions
We have lots of opportunities to enter competitions related to reading, and reading events see the links below to read about recent competitions.
Libraries and Learning Zones
Across the school there are lots of inviting places and spaces for children to find a wide variety of fiction and non- fiction books. There are library spaces across the school for all year groups to use and every classroom has a comfortable reading zone where children can choose a book to enjoy.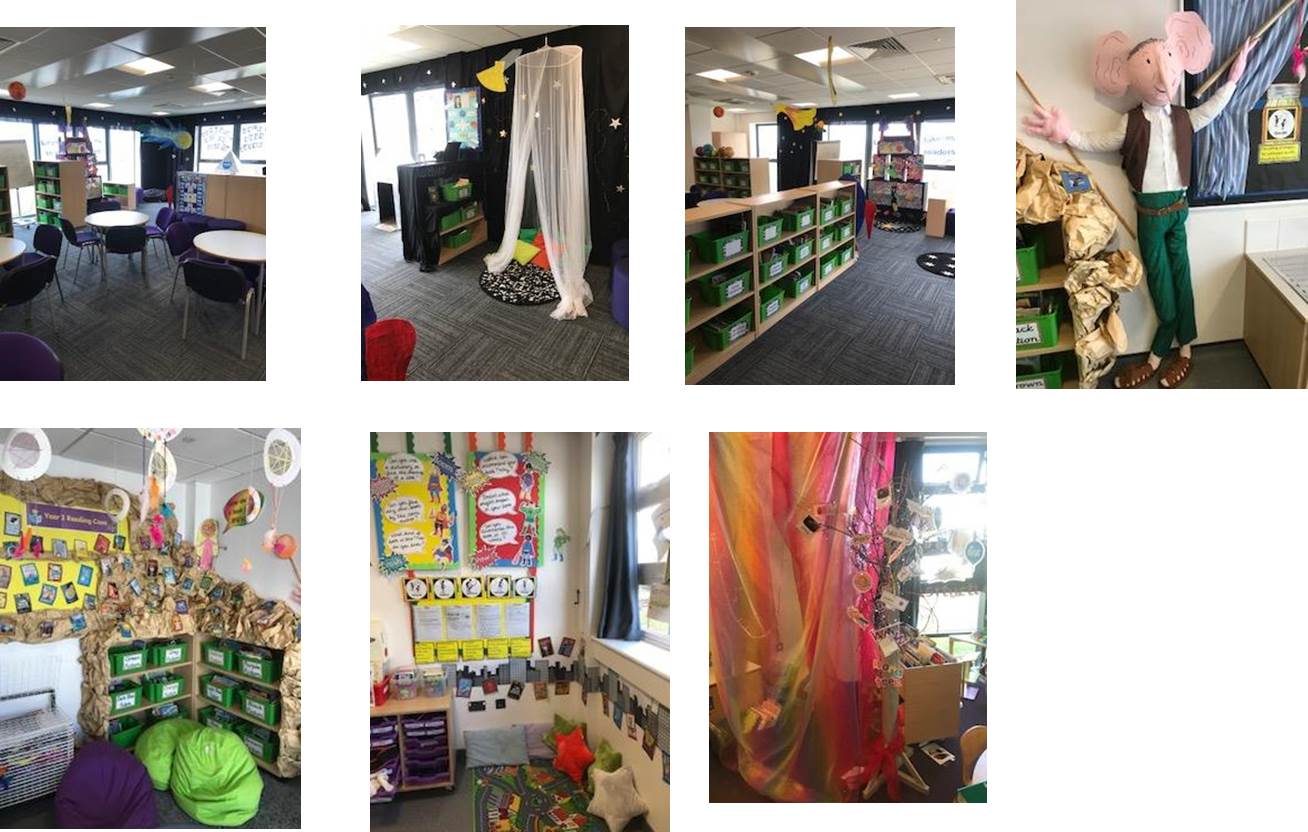 Book Club
Nottingham Academy Book Club runs at events at the Academy throughout the year. All the books are brand new and are a fraction of the recomended retailers price (RRP).
The book club is usually held in the dining room with books ranging from £1 to £3. A wide range of popular children's books are stocked including:
Roald Dahl
Horrid Henry
Dork Diaries
Jacqueline Wilson
Activity Books
Fiction and Non Fiction
Look out for the Book Club at Parents Evenings, the Christmas Fair, Summer Fair and lots more events, a letter will be sent home with pupils to let you know which events you can buy books from.