Macmillan Coffee Morning Success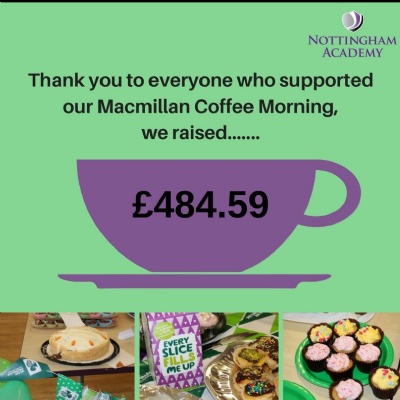 Thank you to everyone that supported Nottingham Academy Primary's Coffee Morning!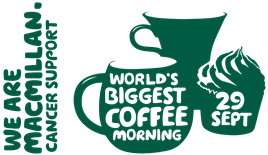 On Friday 29th September Nottingham Academy joined thousands of others across the UK hosting coffee mornings to raise vital funds for Macmillan Cancer Support.
Macmillan work hard to improve the lives of everyone living with cancer. There are 2.5 million people living with cancer in the UK today, and as more people live longer with their cancer, this number is set to grow to 4 million by 2030. Macmillan provide much needed support to everyone who needs it, to help people affected by cancer feel more in control of their lives.
Thank you to everone that made, bought and sold cakes at Nottingham Academy's Coffee Morning. We feel it's really important to encourage our pupils to support others when they can and it was fantastic to see so many families getting involved.